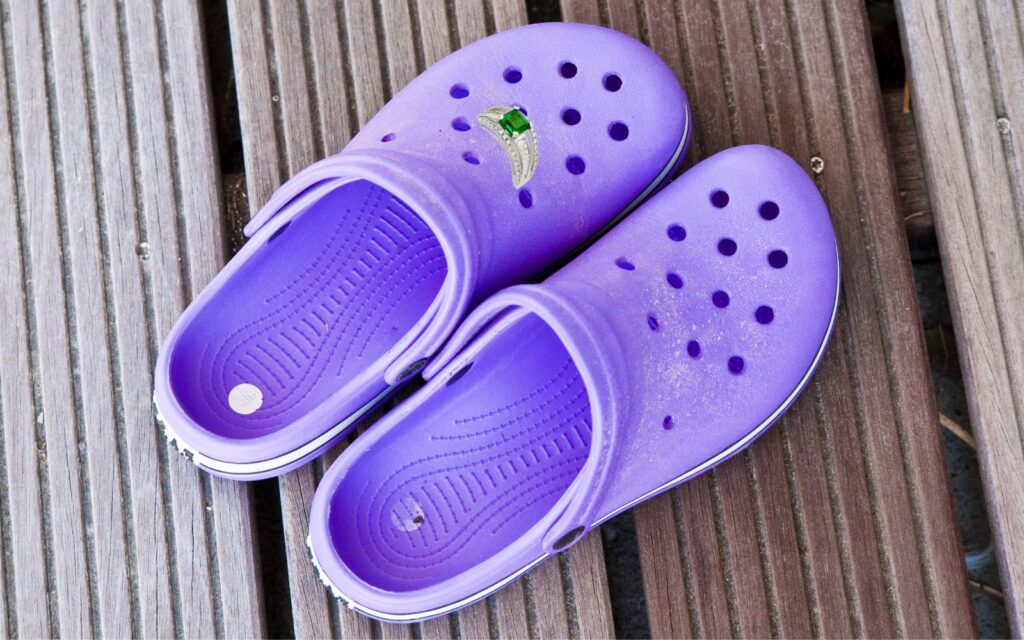 So, this is happening! Crocs is hoping for some engagements with their proposal charms from Jessica Flinn Jewelry!
From what I can gather; the Croc wedding charm is made from set silver and has a green sapphire, along with a sparkling round brilliant cut diamond. The charms are made to securely fasten the ring to the Croc using flat back screws. Once you order the design from Jessica Flinn, the charm takes around six to eight weeks to arrive. 
Get the full story here! Be prepared to spend a good chunk of change, but you can browse (and dream) here!